Why do fleets prefer customized training?
Its a great way to engage with a more personalized message for your drivers.

Educate and train drivers on specialized accounts or freight that requires a unique process or procedure. 

Support current safety training programs by breaking up the delivery of information.   

Perfect for group meetings or classes to enable offsite and onsite orientation.

All video in MP4, can be played on any device.

No per seat or monthly cost. You own the training. 
Contact us today for a quote.
See Below for FAQ's
What is included in custom training?
Our custom training includes all training in Safety Starter Suite. We customize this training with your company logo and make changes as needed to your specifications. We will also create up to 15 minutes of additional training videos with your customized content. 
How many videos is fifteen minutes of content?
It can be as many videos as you want up to fifteen minutes of content. Additional minutes can be purchased if more is needed.  Our content team will help you create the videos that best suits your company and initiatives.
Does Wiser Drivers do other types of content creation when customizing?
Yes, we can create videos with customized content in any category. Any type of training and explainer videos, we can help.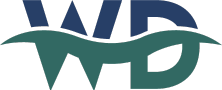 At Wiser Drivers, our mission is to save lives by reducing crashes involving large trucks and buses. 
Opt in or Out of Messaging